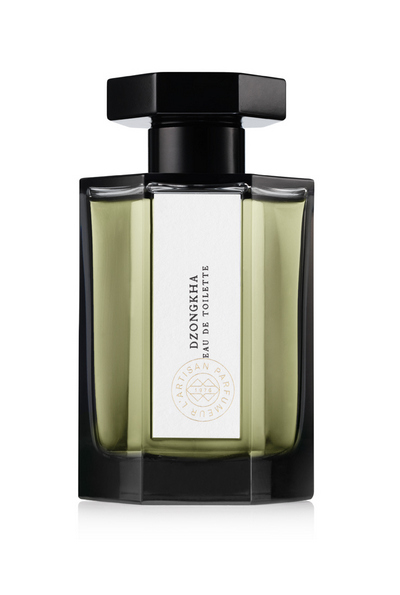 While some people think Dzongkha stinks and is a hoax, other claim it contains darker notes. No, we're not talking about the national language of Bhutan.
Dzongkha is the name of a perfume developed five years ago by a boutique Parisian perfume company,
L'Artisan Parfumeur
. As far as I know, the
Dzongkha Development Commission
was not involved in that project.
Dzongkha is somewhat pretentiously described as "a bewildering fragrance inspired by the Kingdom of Bhutan, by the odors of stones and incense from the temples, leather, spicy chai tea, and opulent nature". Yeh, right. The price is quite inspiring as well: US$95 for a 1.7 ounce eau de toilette.