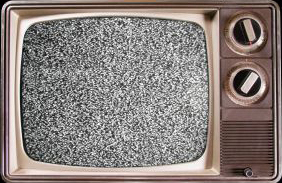 BBS?
While most people in Thimphu watch BBS via fee-based cable service, some of us are still using the old (and free) antenna ("off-the-air") method. A few days ago I turned on the TV to watch the news, but there was no signal. I tried again yesterday, but again to no avail. I called BBS today, which is a challenge by itself - their phone number is neither listed in the phone directory, nor available on their website (the number, for future reference, is 02-323071).
I finally managed to get hold of a technician who explained that their transmitter is undergoing maintenance, and is expected to be back in operation within a few days.
BBS has a few venues for disseminating information about outages: BBS TV, BBS Radio, the
BBS website
, the
BBS Facebook page
, and
BBS twitter page
. Let's hope these will be used in the future.
PS:
BBS live streaming
, which was set up just before the royal wedding, is also dead.
Update (26/10/2011):
Transmitter is now back to service. Just in time for Diwali!